Napier Boys' High School
For over 125 years, Napier Boys High School has been a leading secondary school in New Zealand and is the oldest State Secondary School in Hawke's Bay.  Leaders in all occupations and professions have been educated by the school since its beginning in 1872.
Napier Boys' High School has retained a philosophy of education consistent with this status. Emphasis is placed on academic rigour, competition, 'the basics', strict discipline, strong values, extra-curricular activities, formal occasions, school uniform and pride. These qualities engender a high level of success for students in all aspects of school life. Old boys from Napier Boys' High School are prominent in law, politics, commerce and science in New Zealand and beyond. While traditional, Napier Boys' High School is not conservative and is a dynamic learning environment aiming to future proof tomorrow's citizens.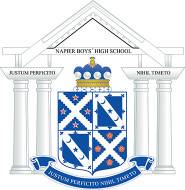 We offer a vast range of learning experiences and subjects, from Viticulture to Earth and Space Science, utilising our on-site Holt Planetarium. We offer an accelerate programme, with students working above their peers, often undertaking university papers in Year 13.
Our school is also renowned for its participation and success across a wide range of cultural and sporting disciplines. Over the previous four years, the school has had in excess of sixty New Zealand representatives, including world champions.
We have 30 hectare land, situated by the sea, in sunny Napier city. We have a modern, fully-wireless learning environment; spacious school grounds, including large swimming complex and all weather tennis / hockey facilities; and adjacent 13 hectare farm and vineyard.
We accept up to 25 international students annually. We have a dedicated International Department.  All our recent international graduates have gone onto study at university, either in New Zealand, United States, United Kingdom, Australia or their home country.